TAD88 Series | Drivers
Our AC servo driver has been reborn with a diversity of innovative features!
Servo Setup Tool『 Motion Designer Drive』
Simple Control Function
Auto-tuning Function
High Precision Control
Compact & Design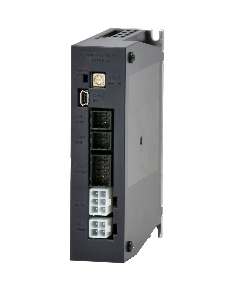 Lineup
Servo Setup Tool『 Motion Designer Drive』
The newly developed Motion Designer Drive is a servo setup tool for TAD88 series.
・Auto-tuning function
・Parameter setting function
・Waveform monitor function
・JOG operation function
User can simply adjust servo or run a trial on PC screen.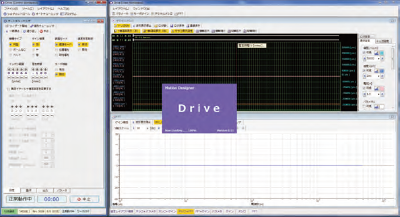 Simple Control Function
「TAD88 series」 allows the user to set operation program by inputting maximum 128 steps without sequencer or controller.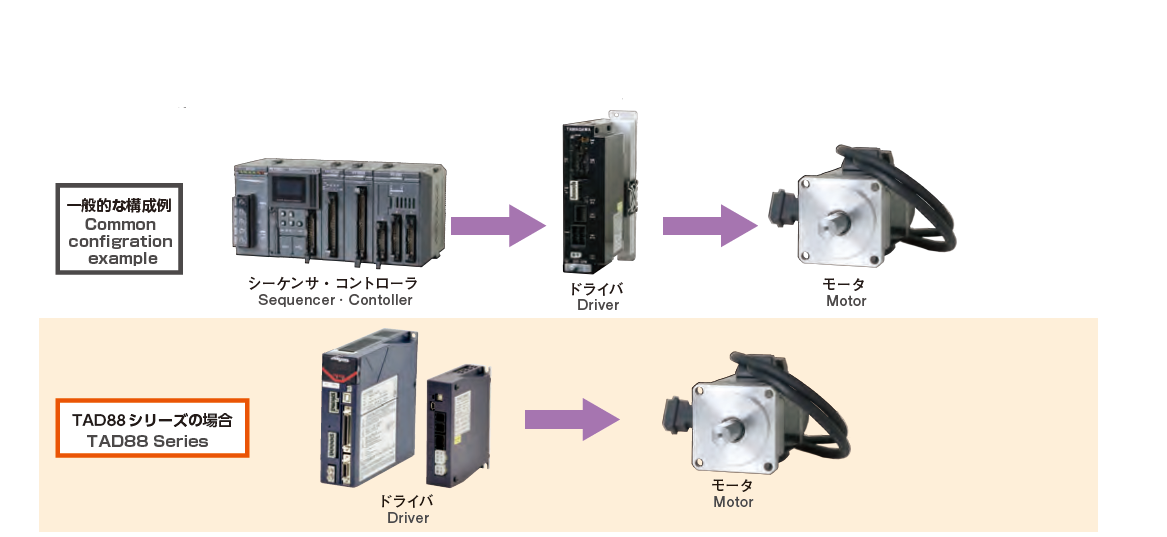 User can manipulate while monitoring the condition through Twin Workspace method which consists of Control Workspace (Operation) and View Workspace (Monitor).

Incorporates an alarm recorder ‒ an industry first.
The AC servo driver is capable of automatically recording all alarms given while the system is in operation, enabling any malfunction to be identified instantaneously.
Alarm generation date/time※
Alarm number
Alarm data: position, velocity, electric current, load factor, drive voltage, and circuit board temperature
Our AC servo driver is equipped with an alarm recorder ‒ an industry first. This function makes it easy to identify the cause of malfunction in your attempt to recover the unit from the error instantaneously.
Auto-tuning Function
Adjustment for faithful reproduction of sequencer or controller commands has become simple by the auto-tuning feature.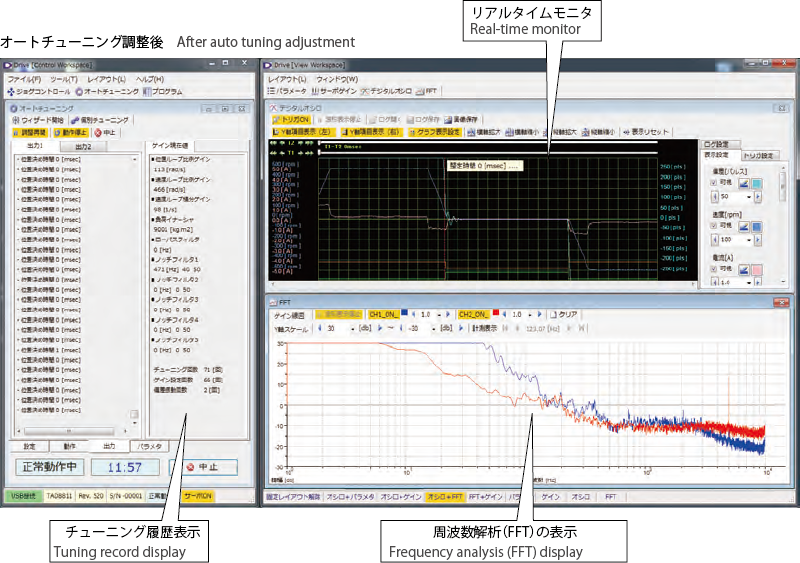 Frequency analysis (FFT) display plays an effective role when identifying mechanical resonance point.
Input operation for motor load and in-position range areeasily done by guiding the user in dialogue form.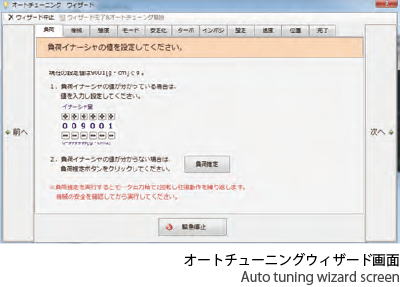 High Precision Control
Damping control which requires high precision is possible.
There are various sensors for corresponding motor and they enable high precision control of the motor.
Sensor: Resolver, Incremental encoder, and Serial encoder (17bit, 23bit)
Network: Compatible with SV-NET, RS485, Modbus
Compact & Design
Smallest class in the industry
In addition to the compact and user-friendly design, it also has luxurious appearance.
TAD8810 - Size
30(W)×116(H)×90(D)mm